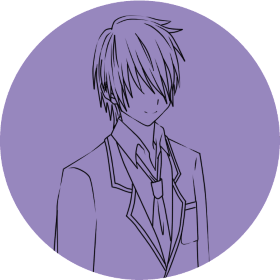 Kenta Yamada
Age: 17
Height: 176cm
Weight: 57kg
Birthday: 11 January
He is an average guy who lived in a small city and moved to a far city from his hometown for his studies. He has some troubles with how he reacts to things and sometimes he overreacts. He has no particular hobby, but to sleep or read some books, manga, magazines or something just to kill time. He usually gets bored and if he's getting too bored he just usually go outside for a stroll. He gets very curious to a thing that is new to him or strange. He wanted to know as much of it as long as it took his interest.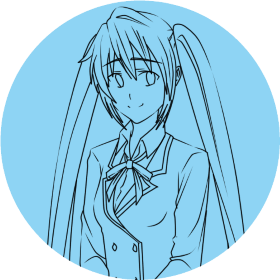 Miku Hatsune
Age: 15
Height: 158cm
Weight: 42kg
Birthday: 31 August
Our silent girl in the story. She loves reading poem for her past time. Usually goes on the roof to read the poems she buy in the bookstore. She is shy though when she gets interested to someone, she'll force herself to make friends with him/her. She was a loner back then during her elementary days. People usually avoid her because they couldn't communicate with her very well. Either they are not comfortable with her or just really doesn't like to be with her. She is not in favor in music. She would like to avoid stuffs about music if possible.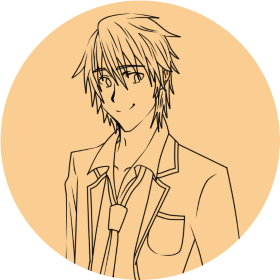 Eiji Matsushita
Age: 17
Height: 182cm
Weight: 61kg
Birthday: 30 May
Our average energetic guy who played guitar since he was in his junior high. He doesn't study that much, but instead play video games or play the guitar. He never ran out of gas as long as he likes what he's doing, but he's worn out once he doesn't like it (especially studying). He always get below average grades, but who cares as long as he doesn't fail? He is Yuriko Okade's childhood friend since kindergarten. They were always together until they separated on their junior high and meet again on their senior high.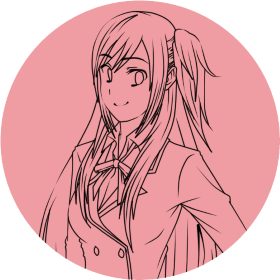 Yuriko Okade
Age: 16
Height: 176cm
Weight: 48kg
Birthday: 1 December
One of the smartest students in their Senior high. Playful at times, but when she gets serious, you can't bring up a joke or else she might snap. She doesn't look like it, but she likes reading books. Her favorite genres are Drama and Romance. She is a working student. She wanted to experience different kind of jobs that's why she didn't stay on one job. She also likes to walk around and look at things which are cute or small. Eiji Matsushita's childhood friend since kindergarten. During their Junior high, she moved to a different school which made them unable to meet frequently.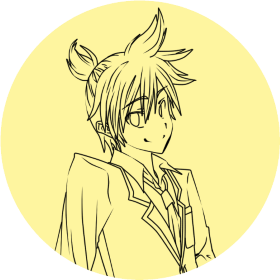 Len Kagamine
Age: 13
Height: 156cm
Weight: 47kg
Birthday: 27 December
He is the president and the vocalist of the music club where all of the seniors already graduated. In his early years, he excelled much in his studies which made him become a senior high student at a very young age. He is already in his second year with his friends in his club. He likes playing video games mainly rhythm games.
In his first year at senior high, he was slacking of which made his grades fall. Most of the teachers doesn't like his attitude at that time because of him skipping class at the middle of their lecture. Though at the end of his freshman days, he returned to his normal self as a smart and nice guy. What could be the reason?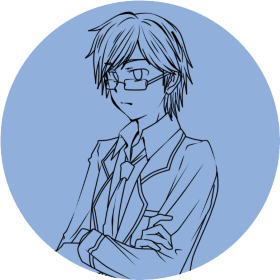 Shin Matabe
Age: 19
Height: 178cm
Weight: 55kg
Birthday: October 21
Half Japanese, half German. Being the only son, his mother, who is a native German let him study Arts and Japanese courses in Europe. He was taught in a strict and disciplined environment which made him as elegant as ever. Since he was in Europe all this time with the hands of his mother, his father, who is a native Japanese wanted him to study in Japan for his Senior High. Being said, he transferred in a school where his father thinks best for him to improve his Arts.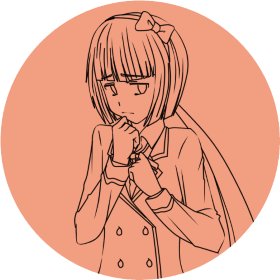 Iroha Nekomura
Age: 18
Height: 150cm
Weight: 40kg
Birthday: October 22
A Sophomore who is a member in the Art Club. She loves cats and paintings. Most of her time she draws or paints when she feels something she wanted to express. She rarely shows up in the club room and usually don't talk too much to any person. She likes to be alone and draw something she feels like drawing. In her life in her senior high she was bullied and a lot of people don't like her or afraid of her. She was once accused of something bad which made her friends lost their trust.